Booking an experienced, professional musician for your event should be easy. Whether you're looking for soft, smooth, romantic music for a private dinner or upbeat, funky tunes for a party, I've got you covered. Make booking the live music for your event easy and memorable. Choose me, Steven L. Phillips.
With over 30 years of entertainment experience, playing the instrument I love, you're sure to hear my passion for good music. I especially love engaging with an audience with my horn, and playing soulful favorites that everyone loves!
Is your event more than 25 miles outside the Katy, TX area? Don't worry! I will account for travel related expenses in my quote.
To learn more, check your event date in my availability calendar. If I'm available and you'd like to see if I'm a good fit, please fill out the contact form below. I'll get in touch with you shortly!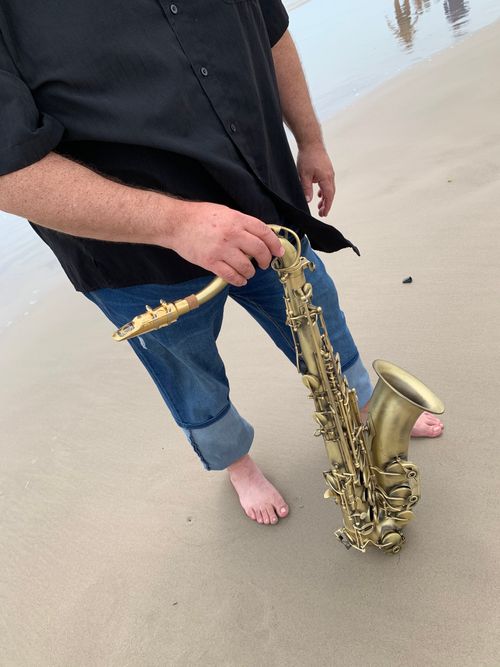 Steven is an endorser of RS Berkeley Virtuoso saxophones. Steven's other equipment includes a vintage Buescher soprano saxophone, RS Berkeley Volare flute, Buffet clarinet, Meyer 6 Alto Sax mouthpiece, Dave Jary custom alto sax mouthpiece, Vandoren Jumbo Java T95 tenor sax (blue, with Rovner Versa ligature), Jody Jazz DV8* Tenor Sax mouthpiece (with Rovner Legacy ligature), Vandoren Java Red 3 1/2 alto sax reeds and Rigotti Gold Jazz 3 1/2 strong tenor sax reeds
For live performance Steven uses the AMT Wi5IIc Wireless Microphone system and a Boss VE-5 Vocal effects processor, Hercules stands, and uses Apple products for backing track retrieval. 
You can now send tips virtually!
Please consider a small gift to support one of your favorite saxophonists! Any and all tips are greatly appreciated!
Enter the amount you wish to donate